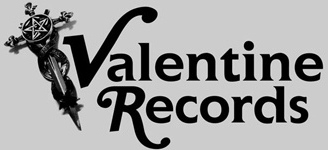 News January 2015
Valentine Records DJ residency at Soundwaves Here We Come:
John and David are currently DJing at the excellent vinyl-only record shop
Soundwaves Here We Come
in the Stretford Mall on Saturday afternoons.
Its been a while since we dusted off the decks but we're having great fun re-discovering our 'roots' while drinking Damn Fine Coffee and browsing the racks
for lost gems: Come down and say hello! More info
here
Mark Corrin Radio shows on Studio 109 Live and Salford City Radio FM 94.4:
Since retiring the
Shirokuma
alias late last year Mark has been stepping up his radio DJ activities with regular shows on both
Salford City Radio FM 94.4FM
and
Studio 109 Live
. You can listen to most of his shows from the last 12 months
here
on Mixcloud
David's 365 Blog:
Throughout 2014 David (aka
Joe Ladyboy/I Lucifer
) undertook an impressive/ill advised 'mission' to post a unique piece of music online and write about it every day for a year.
Inbetween the previously released remixes/collaborations/band projects he also unveiled lots of new tracks (including an array of weird and wonderful cover versions).
You can read the complete blog
here
and/or listen to the tracks
here
New Site Coming Soon...
When we return it won't be as you expect...
_____________________________________________
New/Recent Releases
_____________________________________________
Elsewhere
Contact us
Site content © Valentine Records 2015